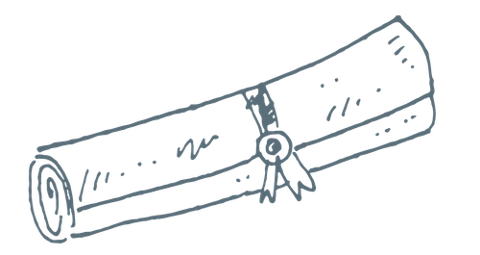 All schools have a set of aims on which the school is built and to which it aspires.
Walhampton aims, as a private coeducational day and boarding prep school, to:
Promote the importance of moral, spiritual and social values, inspired by the school's underlying Christian ethos.
Be a dynamic school in which teaching is exemplary and pupils develop both the discipline of study and the joy of learning.
Develop the academic, creative and sporting talents of each child, ensuring a broad and balanced education of the whole person.
Be a distinctly happy school to which children and adults feel a deep loyalty – a place in which children can laugh, feel safe and enjoy being children.
Inspire in every child a love of nature and the outdoors.
Be a school that is outward looking, building links with parents and the local community, as well as celebrating cultures from around the world.
Develop in every child a strength of character so they leave Walhampton as confident, capable, compassionate and independent minded young people.
WALHAMPTON SCHOOL VALUES
Walhampton is a supportive community with a family atmosphere and a genuine focus on pastoral care that is underpinned by our strong Christian ethos. Central to this are our values:
Kindness
Curiosity
Achievement
 The kindness element of our values is instilled and demonstrated by our older children who are encouraged to be mindful of, and care for, children in lower years and it's normal to see them mix, particularly in extra curricular activities.
Our core values were established with a pupil voice lead approach through Jonny Timms' whole day event titled 'Our Big Conversation' This supportive atmosphere was noted in our most recent 2018 ISI review: "The strong Christian, family ethos and the warm and welcoming environment provides a home from home in which both day pupils and boarders can thrive…"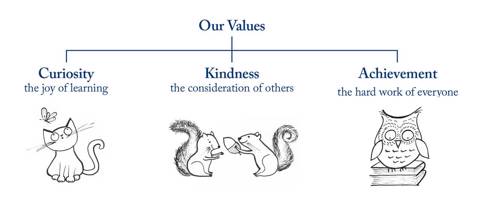 WALHAMPTON SCHOOL AIMS
Our ability to turn these aims into a reality has not gone unnoticed. In an overwhelmingly positive report in the latest edition of The Good Schools Guide, they said: "Children, teachers and parents extol its virtues, its academic success, its amazing outdoor provision and above all, the fact it's a happy school."
The Independent Schools Inspectorate said: "Pupils develop a strong confidence that anything is possible and within your reach if you set your mind on it, responding to teachers' constant encouragement."