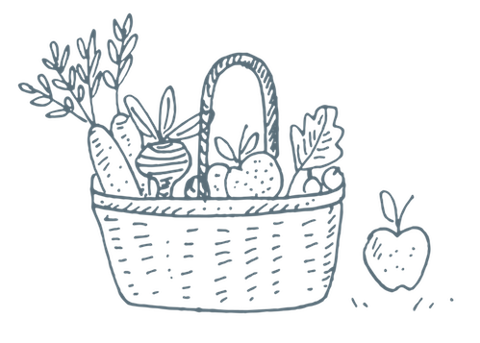 NUTRITION AT WALHAMPTON
---
An army marches on its stomach and Walhampton is no different. Our exceptional food, made from high quality, mostly locally sourced Hampshire ingredients, is home-cooked in our kitchens and is the fuel that powers lively young minds and bodies. The phrase 'food for thought' takes on a literal meaning here.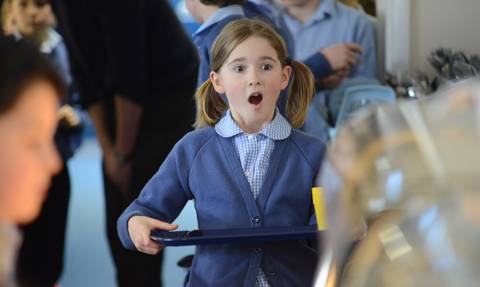 Under the expert guidance of our team of  our Head Chef Richard, our hardworking catering team prepares a wide variety of wholesome, delicious meals every day. Whether it's breakfast or dinner for boarders, or lunchtime fare and snacks for the whole school, there's always something to suit every taste. Special requirements are happily catered for and favourites such as teriyaki salmon feature regularly on the menu.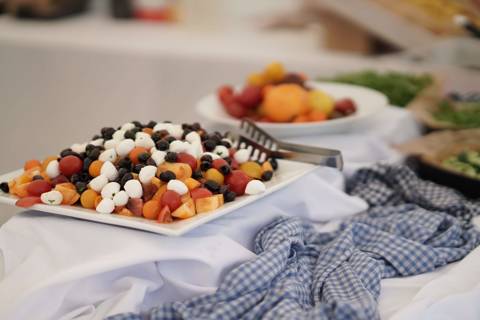 VEGETARIAN AND VEGAN OPTIONS
The whole school enjoys meat-free Mondays with usually two vegetarian options to choose from and every day we offer tasty baked potatoes and a range of nutritious salads. At lunchtimes, teachers sit with the pupils and encourage them to join the 'empty plate club'. Needless to say, there are many regular members.
HEALTHY EATING
Healthy eating is always high on the school's agenda: we recently worked on eliminating refined sugar from our snacks.  The children are now enjoying brownies, flapjacks, crispy slices and seed bars that are free from sugar, dairy and gluten, yet packed with the nutrition and energy that they need between meals on a busy school day.
Our catering team go way beyond just 'cook and serve'; they show a genuine interest in helping the children make good choices about their meals. Through Enrichment or during curriculum time, the children have an opportunity to become involved  to inspire a love of cooking; for example, by making pizza's with eager Year 8s in the outdoor pizza oven, cooking a leg of lamb with the boarders in the outdoor classroom firepit, and teaching the intrigued Pre-Prep children in our Little Kitchen.
To widen their appreciation of food and the environment even further, the children take part in our Gardening Club to learn about growing their own nutrient packed fruit and vegetables. The school kitchen is also very conscious of their responsibilities, and they have been working hard to ensure we reduce food waste, lower our carbon footprint by sourcing local food, and cut out single-use plastics.
Appreciation of our food is not restricted to our own staff and pupils: on sporting occasions our Match Teas are probably the best on the south coast and we regularly hear that parents from visiting private schools have made a special effort to come to the Walhampton fixture just for that reason!