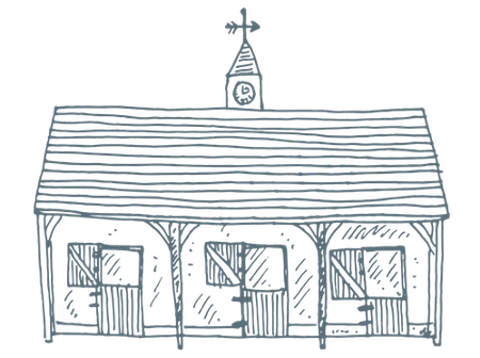 A SPECIAL MENTION FOR OUR FOUR-LEGGED FRIENDS
Here at Walhampton, we are lucky enough to have our own stables and arenas on site. Many Walhampton children love to ride, and we provide them with a unique opportunity to indulge their passion as part of their timetable, with lessons organised at lunchtime, during Senior and Junior Games.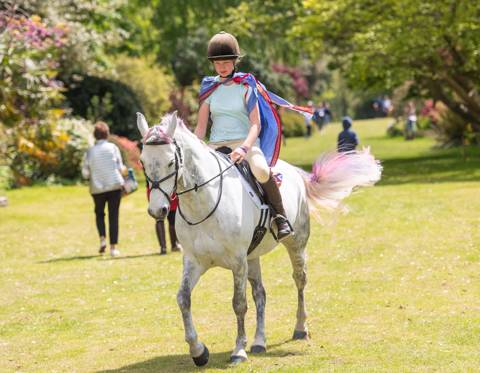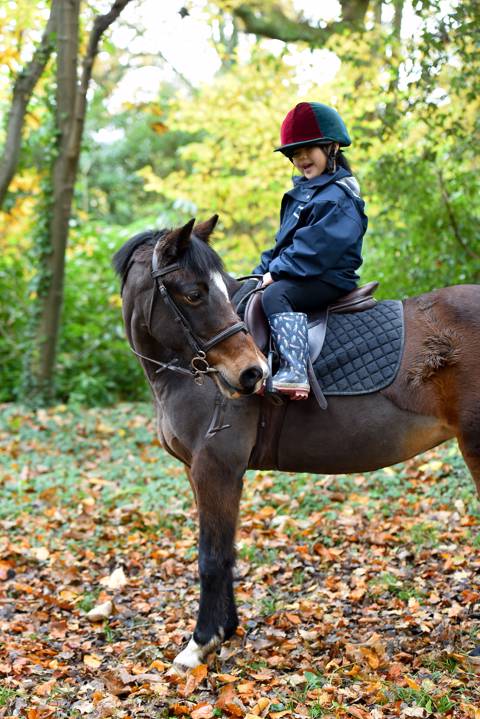 Horse riding encourages our children to explore their personal boundaries, to concentrate and make decisions, develop empathy and learn that actions have consequences – whilst bonding with magnificent animals and gaining a real sense of achievement.
We work on flatwork, establishing the pupil's position with and without stirrups and reins. Once they are confident, they can then progress to jumping, cross-country riding, hacking around 90 acres of New Forest woodlands, playing polo and polocrosse. There is also the opportunity to compete in school competitions. Dressage, dressage to music, show jumping, combined training and gymkhanas are organised throughout the year.
We have a variety of horses and ponies of different heights, ages and abilities. All the ponies belong to individual pupils and are kept at our on-site Equestrian Centre on working livery contracts. Pupils may bring their own horses/ponies for lessons and may use a stable for the day (providing that the yard is not full) at no extra charge. Stables should be booked in advance. All horses and ponies are assessed for suitability to encourage safe learning and to ensure both children and ponies progress in their learning.
As a newly appointed British Horse Society Approved Riding School we are now able to run the Pony Stars courses. This teaches children all about stable management topics including, grooming, leadership roles, pony health and care of the pony in winter and summer.