07 Sept 2016
We're a Green Award Winning Independent Prep School
We are delighted to announce that Walhampton Prep School has been awarded the prestigious Green Flag Status. Ten years ago, we joined the Eco-Schools scheme, since then, have guided teachers and pupils to achieving this ultimate Green Flag Status.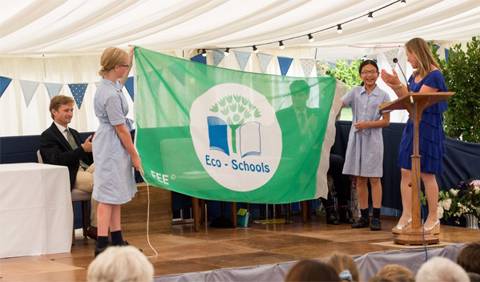 A GREEN FLAG SCHOOL

From the first steps of using recycling bins to investing in a biomass boiler, our aim has always been to live greener and educate the pupils in their responsibly to their planet.
This eco-award is a testimony to our continuous commitment to the environment. We have made sure that sustainability is at the heart of school life, and this has been recognised by the fantastic achievement of being recently awarded the highest Eco-Schools Award of Green Flag Status. We are delighted to have achieved such an award and look forward to continuing to ensure the community of Walhampton School strive to be as eco-responsible as possible.
Our Prep School pupils have been the driving force alongside hard work to bring along staff, students, parents and the wider Hampshire community too.
By working through the Eco-Schools Awards of bronze and silver, staff and pupils have had the opportunity to look beyond our wonderful school and become more aware of the threats facing the environment - how understanding the problems can help us make informed choices, whether through small daily actions like switching off the lights and water, to other issues, for example understanding how we can raise our voices to influence the policy makers at environmental talks in Paris, and try to safeguard the future of our planet.
THE GREEN FLAG AWARD CEREMONY
BBC environmental presenter, Miranda Krestovnikoff, was thrilled to present the Green Flag at the school's Founders' Day in front of over a thousand, children, staff and parents.