01 Feb 2023
Walhampton achieves the best possible outcome from the Independent Schools Inspectorate
Walhampton is pleased to share the recently published report by the Independent Schools Inspectorate (ISI) following a rigorous Regulatory Compliance Inspection at Walhampton School carried out at the end of last year. 
We are delighted to confirm that Walhampton achieved the best possible outcome across every area of our provision, meeting every statutory standard. 
During an intensive two days at school, Inspectors interviewed pupils and staff, surveyed parents, observed lessons and daily life in the school, and examined pupils' work. Pupils and staff responded honestly and enthusiastically about their experiences of Walhampton.
The report was focused on the compliance of the school, but also education quality. The Independent School's Inspectorate has been unstinting in its praise for the pupils' academic and other achievements and for the emphasis on learning. In particular, it highlighted the development of their confidence that anything is possible and within their reach if they set their minds on it, responding to teachers' constant encouragement 'to have a go and do the best you can.'
The report was focused on the compliance of the school, but also education quality. Some key finding included:
'The school's own framework for assessment confirms that teaching enables pupils to make good progress'
'Boarders are supported to develop good relationships with fellow pupils and staff which are based on mutual trust and respect.'
'The leadership and management demonstrates good skills and knowledge and fulfil their responsibilities effectively.'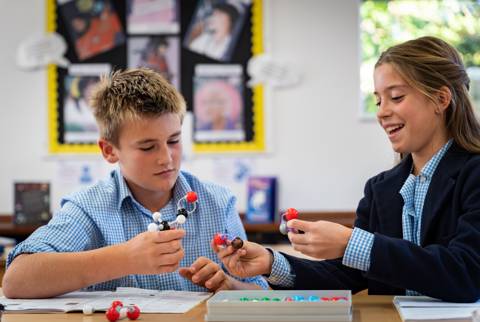 Head, Jonny Timms, said:
"To meet the Independent School Standards, and associated requirements across all areas, is testament to the expertise and hard work of our staff and their ongoing commitment to helping children achieve their personal best. We are immensely proud of our children, who are kind and curious to learn and who achieve in all manner of ways across the curriculum. I would like to thank all the parents who completed the questionnaire and for your overwhelmingly positive feedback about our school, which is always heartening to hear. While we are delighted with the ISI endorsement, we remain permanently motivated to provide the best education for our children so that they leave us with academic achievement, personal fulfilment and the desire to make a difference in the world." 
A summary of the key findings, together with a copy of the full ISI Report, can be read here and the ISI report will also be available to the general public on the ISI website from Monday 13 February.