16 Mar 2023
Record number of our pupils awarded top secondary school scholarships
We are delighted to announce that our Year 8 pupils have received a record number of scholarships at a range of senior schools.
Almost 45% of the cohort have been awarded scholarships in a variety of disciplines covering academic, art, design and technology, drama and performing arts, music and sport.
15 of our pupils have secured their scholarship places at top day and boarding senior schools across the region including: Bryanston, Canford, Embley, King's Brunton, King Edward VI School, Radley College and The Royal High School Bath.
In addition to this, four of our Year 6s have also secured scholarship places at Bournemouth Collegiate School, Embley and King Edward VI School, with one of our pupils achieving a double scholarship in drama and sport and two academic scholarships across our seniors.    
We have also awarded our own Year 6 Hordle House Scholars who have been identified for their exceptional talent and potential in a number of areas including equestrian and sailing programmes. We aim to nurture our scholars through stretching their abilities during lessons and providing opportunities to extend their learning with extra timetabled activities and mentorship in their chosen area.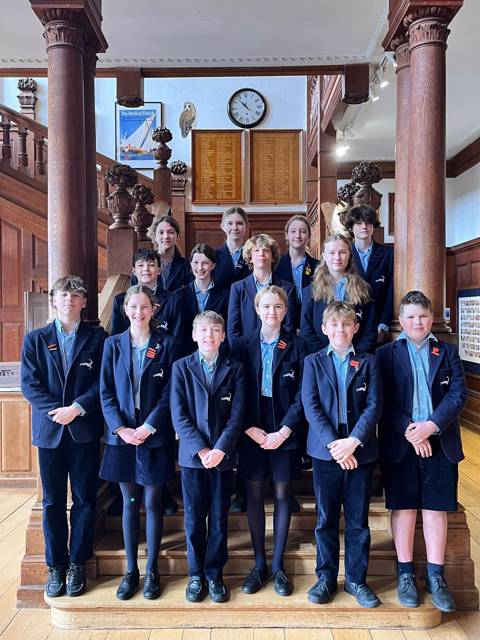 Head, Jonny Timms, said: "We are incredibly proud of all our seniors in achieving their scholarships in such a fantastic range of disciplines at outstanding senior schools. They have worked so hard to prepare for interviews, assessments and in compiling their portfolios, and are great ambassadors for Walhampton, as well as being an inspiration to our younger pupils. With the constant support from our dedicated staff and Heads of Department, they have shown that if you work hard you can achieve at the highest level. We look forward to celebrating their success, while also continuing to prepare them for their next steps." 
As we approach our summer term, our Year 8s have lots to look forward to. They will enjoy expeditions week in Mull and a full leavers' programme in the summer term to help further their leadership and team building skills, before the final farewell at Founders' Day at the end of term.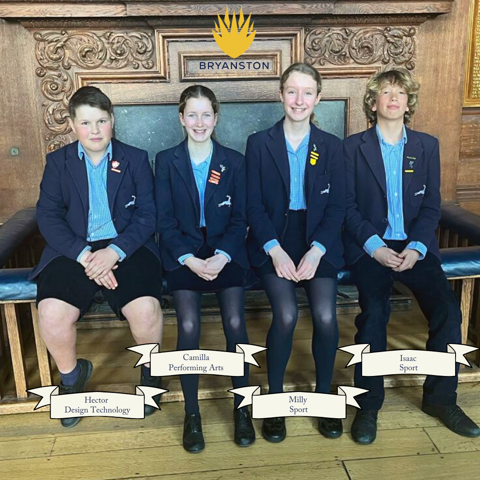 Our Scholars 
Year 8 Senior School Scholarships 
| | | |
| --- | --- | --- |
| Name | Scholarship | School |
| Hector | DT | Bryanston |
| Camilla | Performing Arts (Exhibition) | Bryanston |
| Milly | Sport | Bryanston |
| Isaac | Sport (Exhibition) | Bryanston |
| Sam | Music | King Edward VI School |
| Ryan | Drama | King's Bruton |
| Gosha | Drama | Radley |
| Rose | Academic | King Edward VI School |
| Yana | Art | Embley |
| Ava | Art | Embley |
| Ivo | Sport | Canford |
| Toby | Sport | Canford |
| Bea | Art | Canford |
| Coco | Academic | Canford |
| Poppy | Drama | Royal High School Bath |
Year 6 Senior School Scholarships 
| | | |
| --- | --- | --- |
| Name | Scholarship | School |
| Dash | Academic | King Edwards VI School |
| Zia | Drama and Sport (Ben Smith) | King Edward VI School |
| Georgia | Sport | Embley |
| Skye | Art | Bournemouth Collegiate School |
Year 6 Hordle House Scholars 
Academic

Dash 

Emie 

Henry N

Cameron 

 
 
 

Art

Barnaby 

Skye 

 
 

Drama

Dash 

Isla 

Eilidh 

Byron 

 
 
 
 

 

Equine

Annabelle 

Emie 

 

Music

Miranda 

 
 
 
 

Sport

Fabian 

Georgia 

Edward T

 
 
 
 

Sailing Exhibition

Alex H

Molly L