17 Nov 2016
Flexi-Boarding at Prep School
Most boarding schools today offer a plethora of boarding options, but one option, in particular, is becoming increasingly popular with a large number of parents: In the world of prep schools, 'flexi boarding' is seen as a bridge between the world of a day pupil and that of a weekly or full-boarder.
As a parent, deciding which school to send your child to is an important one and never taken lightly. There are many deciding factors to take into consideration, evaluate and balance against your child's and wider family life. Boarding, for many, is the crux. Here at Walhampton School, our Flexi boarding option gives parents another - and often the ideal - option when choosing a school.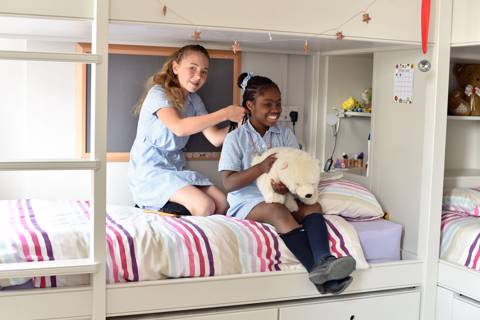 TYPES OF BOARDING SCHOOLS
When embarking on making the decision of what school to attend, pure day schools or full boarding schools may be quickly ruled out. This is often due to regimented routine options that don't allow for a child to gradually immerse themselves into boarding life.
However, many schools today are starting to - if they don't already - offer flexi-boarding. Prep schools that fall into this category, when it comes to parents and prospective pupils, possess a distinct advantage due to their flexibility and ability to accommodate all boarding wants and needs.
This adaptation by schools is quickly evolving as a very attractive option for parents. It also has many benefits for the child.

FLEXI-BOARDING SCHOOLS
How flexible 'flexi-boarding' can be may vary from school to school. Some are flexible in the sense that children can board during the week and go home at weekends, some offer an additional bonus that you can visit mid-week and take your child out for tea or supper, thus making the week seem even shorter for the boarding child, whilst others are completely flexible to the days, amount and regularity to which a pupil boards - regardless of weekday or weekend.
Parents are increasingly able to vary their own commitments and tie in a dinner or visit with their child in conjunction with a school play, sports fixture or music concert. It is also a way to break into the field of weekly boarding and can be easily aligned with exeats.
Flexi-boarding also enables parents to be in control of the boarding journey that their child follows. Some parents also see the benefits of 'not letting their child go completely'.
With modern family logistics becoming increasingly stretched, the flexibility some schools offer with their boarding provision is another 'helping hand from boarding schools' and eliminates the complex web of babysitters, nannies or help from family and friends.
BENEFITS OF FLEXI-BOARDING FOR YOUR CHILD
As shown, there are easily identifiable benefits for parents, but what about for the child? Flexi-boarding offers children a taster experience of what boarding is really like. It gives the child a chance to get a feel for what they can expect, if they make the move from prep school to senior schools where boarding is often an all or nothing option. It also works hard to ready a child for the move from senior school to college or university where they often live away from home in halls of residence.
There is a huge sense of achievement for some children who may not have spent any time away from home and their parents. A taste of independence and experiencing the adventures of their full or weekly boarding peers is often the hook to ease a child into boarding. One night's boarding may have been coupled with a special evening, activity or advanced study night.
Flexi-boarding provides a safe, familiar and monitored environment. With an insight into boarding life, it is very often the child who initiates the next step asking to commit to one night regularly and even more as they evolve, grow in confidence with the opportunities and wish to become a boarder.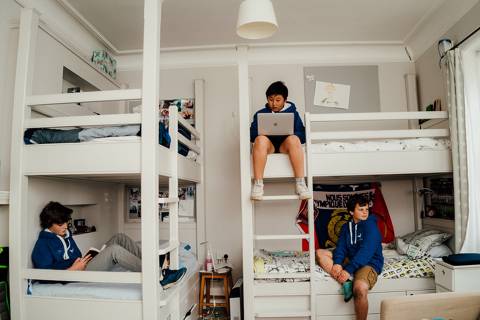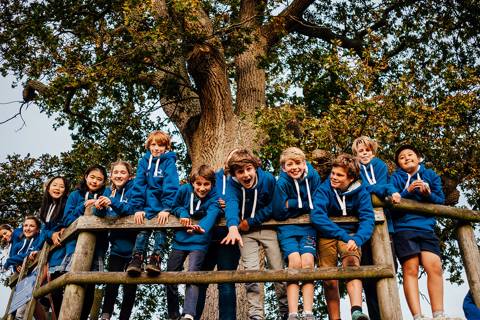 NOT WANTING TO GO TO A BOARDING SCHOOL?
For some children termly or weekly boarding does not fit with their character, personality or levels of emotional resilience. Nevertheless, now and then some ad hoc boarding is a superb way of introducing boarding.
As a parent, if your child is not keen on going to a boarding school, listen to them and let them explain why. Sleepovers with friends may be an easy go between before looking at flexi-boarding. Sow the seed of boarding early and ensure the child feels as though you, as a family, are on an adventure together.
Sharing the excitement and anxiety with your child is certainly a step in the right direction, but remember to lead by example. Working parents often have limited choice, but if boarding is seen by the child as a viable option and the adult has guilt about sending them to board, the child, in some cases, will battle back.
Speak carefully with the school and visit where they will stay. Meet the adults in charge and ask about their philosophy of boarding. What values are instilled in the boarders? What are the full-time boarders like? What positive contribution do boarders give back to the school?
Ultimately, boarding is an option which is going from strength to strength and flexi-boarding is the vehicle for change and many parents have seen the benefits for all.
CONTACT WALHAMPTON SCHOOL
For more information on the types of boarding that are available for your child at Walhampton, you can contact us on 01590 613303 or use our contact page. Alternatively, you can visit us on one of our open days, please see our open mornings page for dates and times.