16 Jun 2023
A Year of Drama at Walhampton
Walhampton Drama has been in full swing this school year. Let us remind you what's been going on.. Ye-Ha! was our first show, an exciting action-packed musical which all the Year 5 children enjoyed. Then our Year 8s donned an extra layer for their outdoor Nativity in December, performing with quad bikes and tinsel to a warmly wrapped, festive audience. This year, in the Spring saw three very different performances. Kipling's 'The Jungle Book' adapted for our large cast of enthusiastic Year 6s, sixty-five of them! 'The Owl', an original musical for the Year 3s and 4s in the PAC and then, Jane Austin's abridged, 'Pride and Prejudice' for an auditioned cast of 20 of our Year 7s and 8s set in our grand front entrance hall. Finally, last night, 'Guys and Dolls' brought the curtain down to a fabulous dramatic year! These shows are a team effort and again, can I say thank you to Jane Pickance for her super sets and our Walhampton parents, for sourcing and making the children's costumes. The Drama Department continues to strive to be as green as possible with the recycling of costumes and props being high on our agenda. Our LAMDA exams finish this week and a huge thank you to our three LAMDA teachers for their ongoing support, Nicola Vincent, Nick Legg and Kitty Love.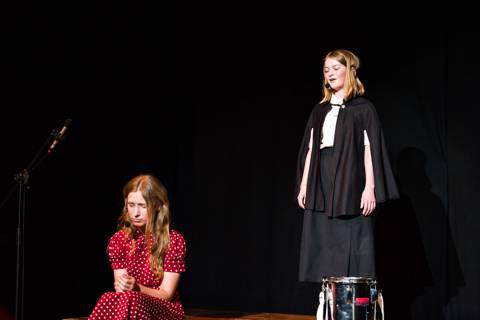 LAMDA (London Academy of Music and Dramatic Arts) is open to any child from Year 5 upwards, looking to gain confidence and experience in speech, communication and/or performance. LAMDA is one of the UK's oldest and most respected drama school examinations. These count for UCAS credits and towards the Duke of Edinburgh Awards. Lamda offers an extensive portfolio of qualifications from solo to group work in many areas such as Speaking in Public, Speaking in Verse and Pros, Acting, Recital, Devising, Musical Theatre, Mime and even Shakespeare. If your child is interested in starting LAMDA, please email a.usher@walhampton.com. This year Walhampton LAMDA students have achieved a variety of examinations from Mime, Musical Theatre, Devising and Acting.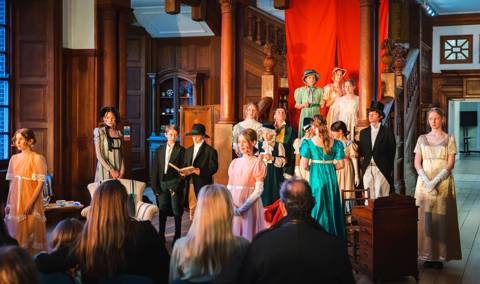 Also, congratulations to our four Year 8 Drama scholars. Gosha to Radley, Camilla to Bryanston, Ryan to Kings Bruton and Poppy  to The Royal School, Bath. Do keep in touch!
All that remains is to say a BIG well done to all those children involved and a personal well done message from me to you, as you continue to open doors, take risks, show empathy and trust your peers.. You are all stars in my eyes! I'm already looking forward to next year! 
Anna Usher - Head of Drama